Accent Air has an extensive stock of Rotable components available for sale or exchange from Boeing, Airbus, ATR and more, we have the components you need to keep you in the air. We Invite you give us a call or send us an email with your requirements.
Accent Air is able to position rotable inventory at the point of use. Our services include lease, exchange and sale of major components including Engines, APU's, accessories and structural components. Our objective is to provide customers with quality units from factory-authorized repair stations at competitive prices.
Our sales personnel around the world work with various operators to identify high demand items as candidates for Accent Air's Rotable Exchange Program. Once identified' the Rotables Group allocates the rotable assets needed to support the demand / sales and repair / overhaul lead-time cycle.
Consumable spares support is one of the most critical challenges, as these are low value items which can ground a multimillion dollar aircraft and are essential to the operation of any Airline.
We have in stock a large amount of consumable spares (Hardware, tooling, lubricants, chemicals, paints, coatings, & composite materials) which are all required for smooth running of your operation.
Our team of technical experts can advise you on alternates/interchangeable, replacements, obsolete and PMA parts for all types of aircraft which can help to reduce chances of AOG situation
We have a team of experts who can help our customer to optimize their inventory to support their company mandate for technical dispatch reliability, MEL ratio and DMI.
Our Expert Studies – Operator current fleet / future expansion plan – Type of aircraft / vintage – Type of operation: scheduled, charter, and cargo – Company mandate for technical dispatch reliability, MEL ratio, and DMI – Local Civil Aviation Regulations – Geographical Location – In house maintenance work scope – Logistics Support / Customs Regulation – Accounting, Finance and Tax system After considering above factor, we offer solutions – LRU / Repairable Inventory – Expendable / Consumable for scheduled & non-scheduled requirements – Tools and Equipment – Process and Procedure – Cloud base inventory management support – Training of Purchasing, Planning, Store, Store inspection
We can support LRU on exchange & loan for a wide range of aircraft – Airbus Family, Boeing Family, ATR Family, and related engines and APU.
We work with only high quality repair stations to give unmatched workmanship. Our technical team evaluates cores mod status, age of core and customer's requirements to ensure that we supply adequate exchange units and avoid any additional cost to the customer.
We support customer COSL requirement with well laid road map to ensure that customer receive exchange unit just in time to utilize maximum life of core unit.
We also hold spare for MEL requirement from customer historical data to ensure that Category "A" MEL is supported on AOG and overall MEL ratio is maintained under company mandated ratio and avoid potential grounding and loan charges.
We work closely with most of the leading FAA/EASA Repair Stations in the United States.
Which Specialize in Overhaul, Repair, Modify, Test and Calibration for a vast variety of components.
We guarantee high quality with low cost and quick turnaround time and full warranty on all components handled by Accent Air, Inc. We have extensive Repair Data on all major LRUs for all types of aircrafts.
This enables us to evaluate, review and analyze all repair estimates against our historical data to insure that man hours and material charges are optimized and that the repair life cycle cost is reduced to a minimum.
With our extensive in stock inventory we can customize a flat rate repair / overhaul or exchange program that would decrease your turn time and reduce your cost.
Airlines need large numbers of Tools and Equipment to meet maintenance requirements.
We support with refurbished equipment to reduce cost of acquisition , If desired we can help in sourcing new equipment from OEM.
We also support with consumables of tools.
We offer calibration and repair services.
We can also monitor for calibration expiry and follow up same with airlines.
We offer new / refurbished GSE like tow bar, Ground Power Units, Air Condition Units, Air Starter Units, Engine / APU Stand, Main Deck Loader, Container, Pallets and other equipment.
We can also provide customized ground support equipment to meet specific customer's GSE requirements.
Heavy maintenance of aircraft is very critical activity where return to service depends on availability of NRC items. Due to very short turn around time of heavy maintenance and uncertainty of finding during inspection make this process very complex.
Any delay in return to service of aircraft has very serious impact on schedule and operation. We have extensive data for aircrafts heavy maintenance requirements. With customer work package of heavy maintenance, with consideration to age of the aircraft, our team work can out probable requirement and locate spares to support heavy maintenance.
We also support various raw and structure hardware.
+1 (786) 553 6907
AOG@accent-air.com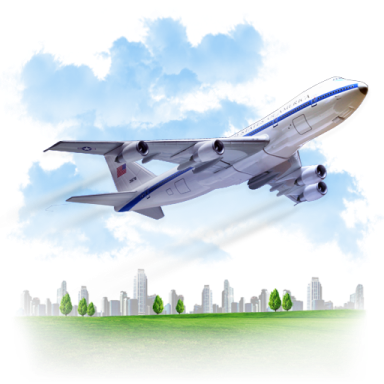 We do not only provide materials and services but also ensure that materials and services are delivered at right time and to the right location.
Our team has experience in Logistics, Customs procedure in a large number of countries, and export regulations to ensure that items are not delayed at any stage of the transit process.
Our team can deliver items through:
– Express logistics service provider
– Specialized Freight forwarders
– On board couriers
– Charter for extra dimension size items
Liquidation of Surplus Inventory
Accent Air offers consignment inventory options which help with fast and easy disposal of customer's surplus inventory. We also work out inventory management solution to avoid build up surplus inventory again.
Most airlines end up with surplus assets or inventory sitting idle in warehouses or other facilities and lack of time and resources to move this inventory. We can offer various programs for the surplus asset management process. With a trusted expert, you can unlock the potential value of your surplus assets, turning overstock inventory quickly into revenue.
Accent Air Inc provides the world's leading Airlines, End Users and Maintenance Facilities with a full range of asset management services;
– Aircraft / Engine evaluation
– Aircraft / Engine technical and Physical audit & Evaluation
– Aircraft Modification
– Freight conversion
– Cabin Upgrade / Refurbishing
– Aircraft Record Management
– Aircraft Induction and Re-delivery
– Aircraft Accident Recovery
– Aircraft Insurance Claim Management
We also have a pool of experts in aviation law and can offer legal aviation support.